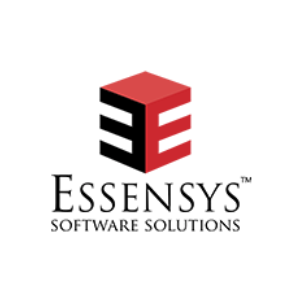 Sediu central: Strada Copilului nr. 16, etaj 2, sector 1, București, România

Sediu Brașov: Bulevardul 15 Noiembrie nr. 69, et. 5, Brașov, Romania
Număr angajați (software / altele):
Venituri din software (EUR în anul precedent):
Venituri din servicii (EUR în anul precedent):
Export software (EUR în anul precedent):
Profil companie (scop și componente)
We are a Romanian software development company with offices in Bucharest and Brasov. With an experience of 12 years we are offering premium software development services at competitive prices. We are a dynamic and highly professional team of software engineers. Our mission is to deliver quality software. On time. Every time.
With an excellent track record in EU, Australia and the USA, our expertise is to deliver high complexity software solutions such as custom developed, cloud & mobile applications, integrated software products as well as maintenance and support services for the applications developed. Our technical focus is on Microsoft, Oracle, iOS and Android technologies.
Our customers are top companies and organizations in Europe, North America and Australia. Our portfolio includes various large scale projects in different fields of business, for customers such as Microsoft, NN, Xerox, ING, Reuters, Weir Minerals or IMG, just to name a few.
Dynamic DOX® is a state of the art web-based platform that provides the solution for management of workflows, data, procedures, documents and process reporting in an organization. Multiple configuration options minimize the need for custom development, rendering rapid deployment and dramatically lower costs for system maintenance. Dynamic Dox allows organizations to visually design and implement digital processes with no coding required. This enables organizations to rapidly implement efficient and transparent digital processes and transition from paper or email "processes".
Proiecte software și servicii
Payments System – NN Asigurari
Core Loan Management System – RapidAdvance
Naval Ship Management Platform – Mastex
Airport Tower Control Simulator – Canadian Data Software
Various business critical systems – Banca Comerciala Romana
Data Management Solutions (Microsoft SQL Server, SSAS, SSRS, Oracle DB)
Data Migration and Processing (SSIS, SSAS)
Enterprise portals (CMS, SharePoint)
Custom Solutions (.NET framework)
Geographical Information Systems (GIS)
Geospatial Analysis and Consultancy Services
Business Intelligence solutions (SSIS, SSAS)
Business workflow (WPF, .Net)
Cloud solutions (Azure, AWS)
CRM (MS Dynamics CRM)
Mobile (Android, iOS, Microsoft)
Software product development
Simulation solutions
Obiective, domenii și forme de cooperare
Partnership development for both the internal and external market.
Participating in IT&C events and conferences.
Creating new opportunities for the internal and external market.
Microsoft Gold Certified Partner; ISO 9001/2017
EU, USA, Canada, Australia